Access Capital is pleased to share news of its latest transaction with its client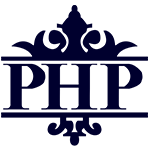 Premier Healthcare Professionals ("Premier Healthcare") is a provider of travel nurses and locum tenens doctors to hospitals and medical centers nationwide.
Access Capital, which provides Premier Healthcare with a senior credit facility, funded a new term loan to Premier Healthcare for the purpose of acquiring another provider of travel nurses.
The recent acquisition will result in providing both companies with access to new competencies and resources for continued growth and expansion in complimentary geographic regions to their core markets.
Chris Eales, CEO of the Premier Healthcare Group commented that the acquisition was further evidence of PHP's strategy to gain a greater presence in certain key geographical markets and to broaden its overall service offerings. He added that the relationship with Access Capital was very beneficial with Access providing some very valuable advice on the structuring of the deal.