Access Capital is pleased to share news of its latest transaction with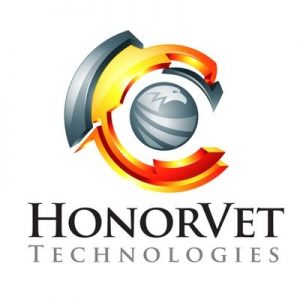 Access Capital recently provided financing to HonorVet Technologies ("HonorVet"), a Certified Service-Disabled-Veteran-Owned Small Business (SDVOSB).
HonorVet provides the veteran community with employment opportunities in civilian workplaces in various industry verticals including information technology, light industrial, healthcare and telecommunications.  In addition to helping veterans successfully return to civilian workplaces, HonorVet also provides veterans with training and support for their increased retention in their respective jobs.
Leadership at HonorVet sought a credit facility that would help finance the rapid growth the company is experiencing.  Access Capital structured a financing solution to meet HonorVet's working capital needs and support the company's strategic growth plans.
"The world is evolving at an extremely rapid pace, and the opportunities for business to grow, differentiate, and compete have never been more dramatic than they are today," said Asheesh Mahajan, Chief Operating Officer at HonorVet Technologies. "Scaling HonorVet successfully is vital to building an enduring company and we are delighted to have Access Capital as our finance partner while we embark on this journey," he added.
About Access Capital: We are the nation's foremost lender to staffing enterprises and have been serving the industry providing asset-based lending and acquisition financing for over three decades.
About HonorVet Technologies:  HonorVet Technologies is a technology-driven company that provides the reach of a large staffing organization with the feel of a specialized, boutique provider. Our purpose is to create technology propelled services, education and product lines that improve people's lives, and ultimately lower the underemployment of veterans by providing them with best-fit opportunities in civilian workplaces.
We are disrupting Talent Acquisition with advanced recruitment solutions, a unique combination of Predictive Analysis, Artificial Intelligence, Processes, and Methodologies to support the company's "High Tech – High Touch" Expertise. HonorVet Technologies delivers ideal recruitment solutions to our clients with suitable skillsets (preferably veterans, along with non-veterans, for the hard-to-fill positions).
In addition to our sophisticated platforms, our identification and screening processes assure our clients can successfully achieve their talent search and placement initiatives faster than traditional mainstream methods. We are committed to providing businesses with innovative solutions enabling more efficiency and technological advancements.
Interested companies can visit HonorVet Technologies' website www.honorvettech.com to get more information.