Access Capital, Inc., the nation's leading independent lender to the staffing industry, recently welcomed Alexandra Hough to serve as its Legal & Administrative Coordinator.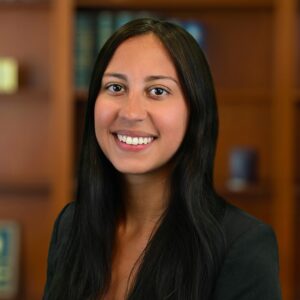 Alexandra brings with her valuable experience as a paralegal at Chaves Perlowitz Luftig LLP. She is a graduate of University of Delaware and is now attending New York Law School's 4L Part-time Evening Program.
In her role, Alexandra will provide support to Access Capital's origination and account management departments and will be an active participant of Access Capital's Management Committee.
Angela Santi, Access Capital's COO, had this to say of Alexandra joining the Access Capital team, "We're thrilled to have Alex join our team in this role and look forward to her contributions in executing our strategic initiatives for 2023 and years to follow.